Meet Coco!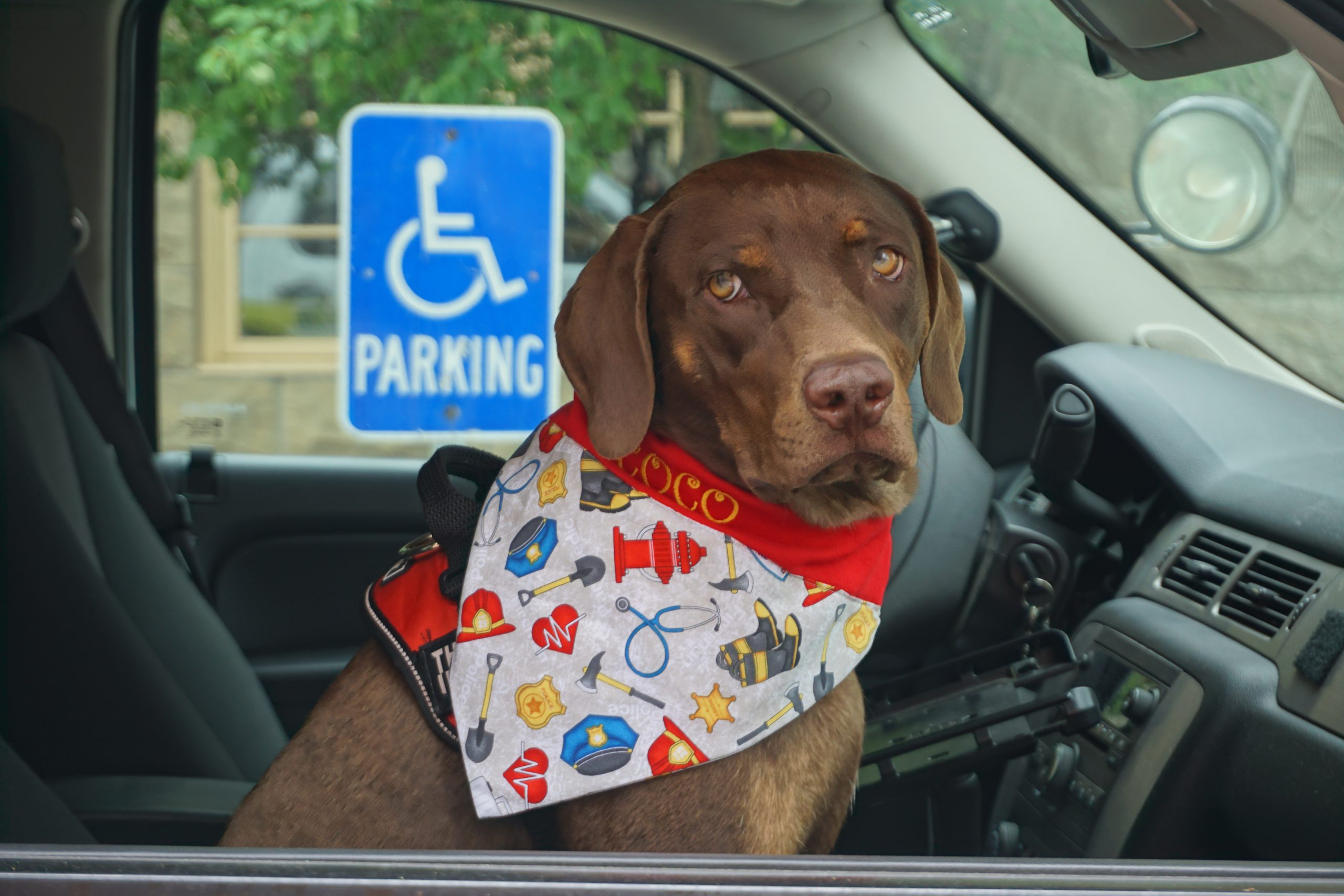 Coco The First-Responder Therapy Dog
Hi, my name is Coco, and I am a Catahoula Leopard Dog. I was born in Kentucky, and rescued from a not-so-good situation. I was found underneath a porch when I was rescued by my friends at Come, Sit Stay Kennel in Ostrander. From the moment they met me, the team at Come, Sit Stay knew I had the personality and temperament to help others as a therapy dog. The kennel began training me and in March 2020 I met my owner, 911 Dispatcher Karla Jacobs. Now, I am the first-responder therapy dog at Delaware County.
Birthday: September 9, 2019
Current Weight: 54 lbs
Breed: Catahoula Leopard Dog
Eye Color: Hazel
Favorite Toy: Her cat brothers
Favorite Treat: Literally anything
Favorite Pastimes: Playing at Come Sit Stay Kennel, swimming, and stealing food when the dispatchers aren't looking
Vet: Gahanna Animal Hospital 
Coco's Role
As a therapy dog for Delaware County first-responders, Coco will attend any Crisis Intervention/Peer Support Team call-outs, Fire Department Open Houses, Safety Towns, Fire/EMS/Police Department to visit or when needed after an incident, other 911 Centers, county offices/buildings, Sheriff's Department appearances, other outreach opportunities, and to the 911 Center with the dispatchers.
Training
Coco will attend specialized training in August 2020. She will be boarded while training with Homestead Dogs for three weeks, for nine hours a day. This training will help prepare Coco for her  therapy dog test. As part of her training, Coco will also be certified as an American Kennel Club Canine Good Citizen prior to the therapy dog test. Donations raised will help pay for Coco's training.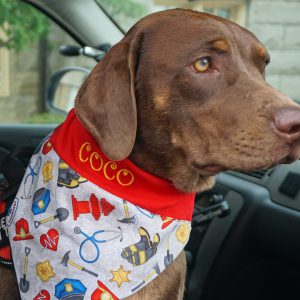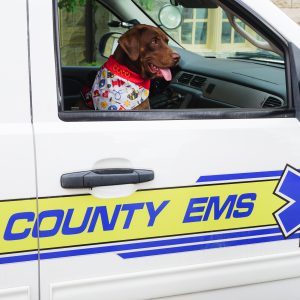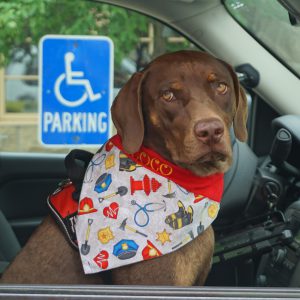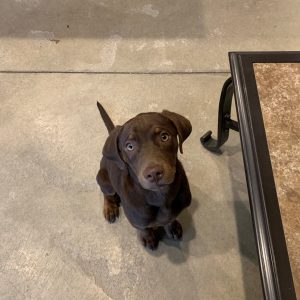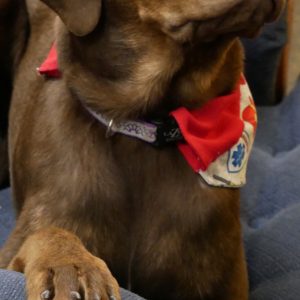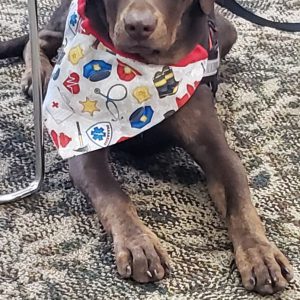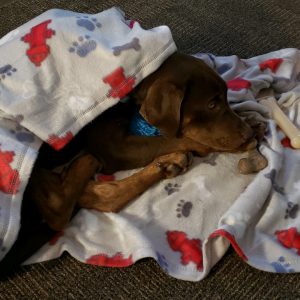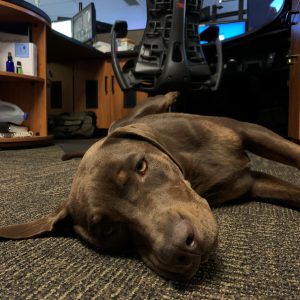 Coco and Friends
Coco, Sunny (yellow lab), and Bevo.
Playing tug of war with Lyla!
"Can you believe they let me drive this thing?! Okay just kidding."
"What do you mean I'm not a lap dog?"
"Wake up! I want to play."
Coco and grandpa at sunset.
"The party's over already? I just put this hat on!"
"Just keep swimming…just keep swimming…just keep swimming"
"What do you mean you adopted a "dog"?"
"What do you mean dirt doesn't taste good?"
"Much tired. Just rest eye real quick. Don't let toy out of sight."
"This is my stick. Don't touch please."
"This lady is crazy. I just want my treat."
"Where are you guys going? The party is in here!"
"When is this Historic Courthouse going to be ready?"